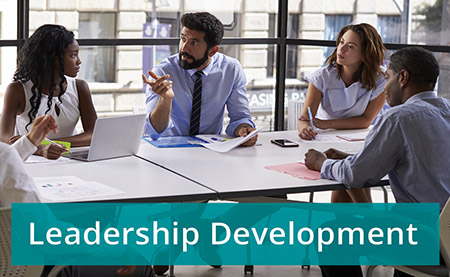 "The professionalism and expertise Wilson Learning offers their clients far exceed that of their competitors."
—Manager, Global High Tech Company
"The professionalism and expertise Wilson Learning offers their clients far exceed that of their competitors."
—Manager, Global High Tech Company
. . .
"Our success has in part been achieved thanks to the ability of Wilson Learning's consultants in understanding our needs and sharing our challenges."
—Manager, Global Nutritional Food Organization
. . .
"Never have I had a vendor work harder to make sure that the value they can add is assured of being delivered and tightly aligned with our business needs."
—Director of Education and Talent Development, Global Water, Hygiene, and Energy Company
. . .
Leadership has the greatest opportunity to influence the energy and engagement of any organization. Leaders either put energy into or take energy out of the organization. The challenge for L&D professionals is to design and deliver leadership development solutions across all levels of leadership.
Wilson Learning is committed to providing leadership development solutions at all levels that focus on and transform the whole leader.
Overcome the Following Leadership Challenges
Wilson Learning Solutions for Every Level of Leader
Why Organizations Select Wilson Learning
Commitment to client success
Flexible and responsive to client needs
Solutions that drive results
Depth and breadth of learning portfolio
Research-based, proven content with flexible delivery modalities
Customized solutions designed to meet clients' specific needs
Award-winning reinforcement and sustainment approach
---
Featured Client Success Stories
Explore Wilson Learning's Comprehensive Capabilities
_
_