Training is an investment, and we make it count.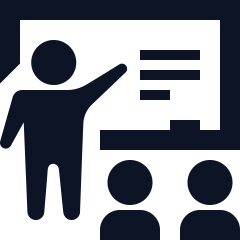 Improve the new hire training experience
Actio gets your employees ready to perform faster. By focusing on work requirements, they design a roadmap of training and development activities that reduce new hire ramp up time, ensure new hires are prepared to perform, eliminate post-training job shock, and improve employee engagement.
Modernize Your
Training
Does your existing training include outdated content, stale learning approaches or use obsolete technology? Actio Learning's skilled instructional designers are experts at turning your outdated training into modern, effective eLearning, mLearning, and microlearning or blended learning solution.
Actio Learning
(800) 592-2080
learnmore@actiolearning.com
1212 S. Naper Boulevard
Suite 119-168
Naperville, IL 60540
Actio Learning creates strategic data-driven training programs that balance a number of organizational goals to solve unique business problems and build world class performing employees. We focus on the business leader, training officer and learner as a collective whole, each with a unique set of needs who together create organizational change.